The RO Foundation is excited to bring together our local community for another great event, Friends West Fest – PKC Walk/Fun Run and Missing Links Community Connection.
Please join us for this event on
Saturday, September 28th 2013
at 12pm in Fredonia NY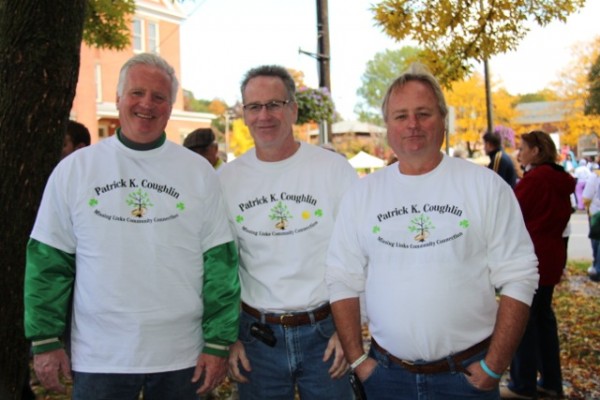 This event once again is to honor our good friend and advocate, Patrick K Coughlin, that attracted over 500 walkers in Pat's honor last year.
> New this year – GET SPONSORED! <
Everyone is encouraged to print out a sponsor sheet and get people to sponsor them in the walk/fun run with a goal of $100.00 that they will get a free t-shirt if they make the goal.Participants MUST turn in form and donations by September 14, 2013 in order to guarantee T-shirt on the day of walk.
Requires Adobe Acrobat Reader.
There will be 2 different routes through the Village of Fredonia walkers/runners can choose to take;
Route 1 at 3 miles
Route 2 at 1.3 miles
The walk will start at 12 Noon and approximately take an hour. At the end, everyone will join hands starting at the middle of the village going up West Main Hill; this will form the Missing Links Community Connection.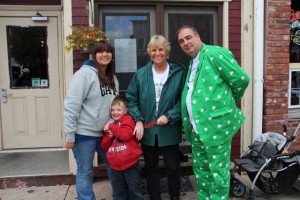 We are encouraging teams, individual walkers or runners to also dress to the theme "Green and anything in – between" for a chance to win a prize.
Later On…
After the walk there will be pizza, hot dogs, bottled water and music will be provided. Bands will play in Coughlan's Pub & 41 West until 7pm; we will also have a Chinese Auction that supporters can purchase tickets.
Proceeds will benefit the RO Foundation and their mission; assist patients and families with unexpected travel expenses. Also benefiting will be the family of Ashley Gagola, Ashley has a rare disease that has put a financial burden on this single mother and is deeply in need of some assistance. And also the Patrick K. Coughlin scholarship fund.
The RO Foundation has also chosen a cause close to a Board member that will benefit from this event, the Rural Ministries.
Along with local media coverage, we hope to have news stations from Buffalo & Erie and attract approximately 700 people.